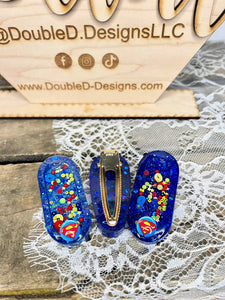 Each resin hair barrette is poured, filled, and sealed by hand! The barrettes are filled with liquid which makes the items move with you! 
These shapes are sent at random but the colors will be as pictured. 

Resin should not be exposed to high heat. This can result in bending/softening and discoloration. If resin becomes soft put in a cool place to let it firm back up!

To clean use a damp paper towel and some soap/water. You can also use rubbing alcohol.